LASER AND PLASMA SHEET & TUBE CUTTING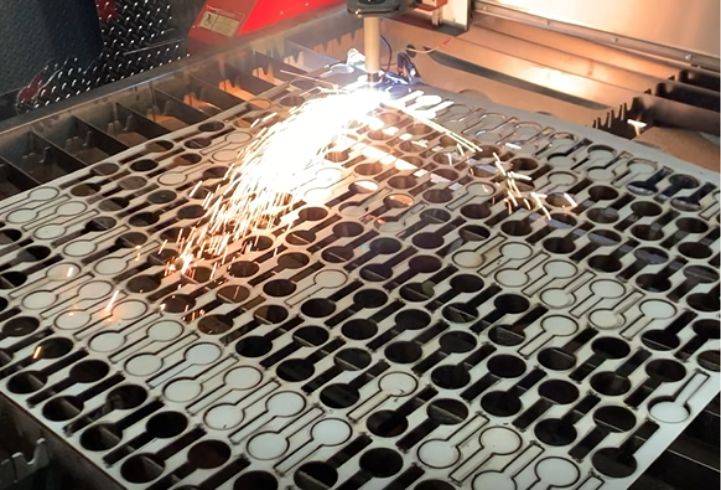 We have a large format CNC fiber laser that can cut plate sheets up to 6ft x 13 ft. We can cut mild steel, stainless steel, aluminum, brass, copper, titanium, and more! Due to the highly accurate nature of our lasers, very complex and precise parts can be cut in small or large quantities. For thicker materials we utilize our 5ft x 10ft CNC plasma table.
Our fiber laser tube cutter can handle 20 ft long square or round tube up to 8" in diameter.
We have quick turn-around times and can either take CAD files or help create files from drawings.
We also have precision bending, welding, engraving, and powder coating services available as well to not only cut your products, but also finish them for you as well.
At Texas Fabrication Company, we have large format CO2 and Fiber lasers to be able to mark on any material type imaginable. Our equipment and experienced staff create unique personalized products for yourself, a business, or an organization! We specialize in personalized gifts, promotional items, and branding. We will take care of your project like it was our own.
Awards / Trophies / Plaques

Monuments

Tumblers, Glasses, & Drinkware

Keychains

Coasters

Challenge Coins

Patches

NFA Trust Engraving

Personalized Blades and Handles

Custom Slide and Barrel Marking

Much, Much, More!
LASER MARKING / ENGRAVING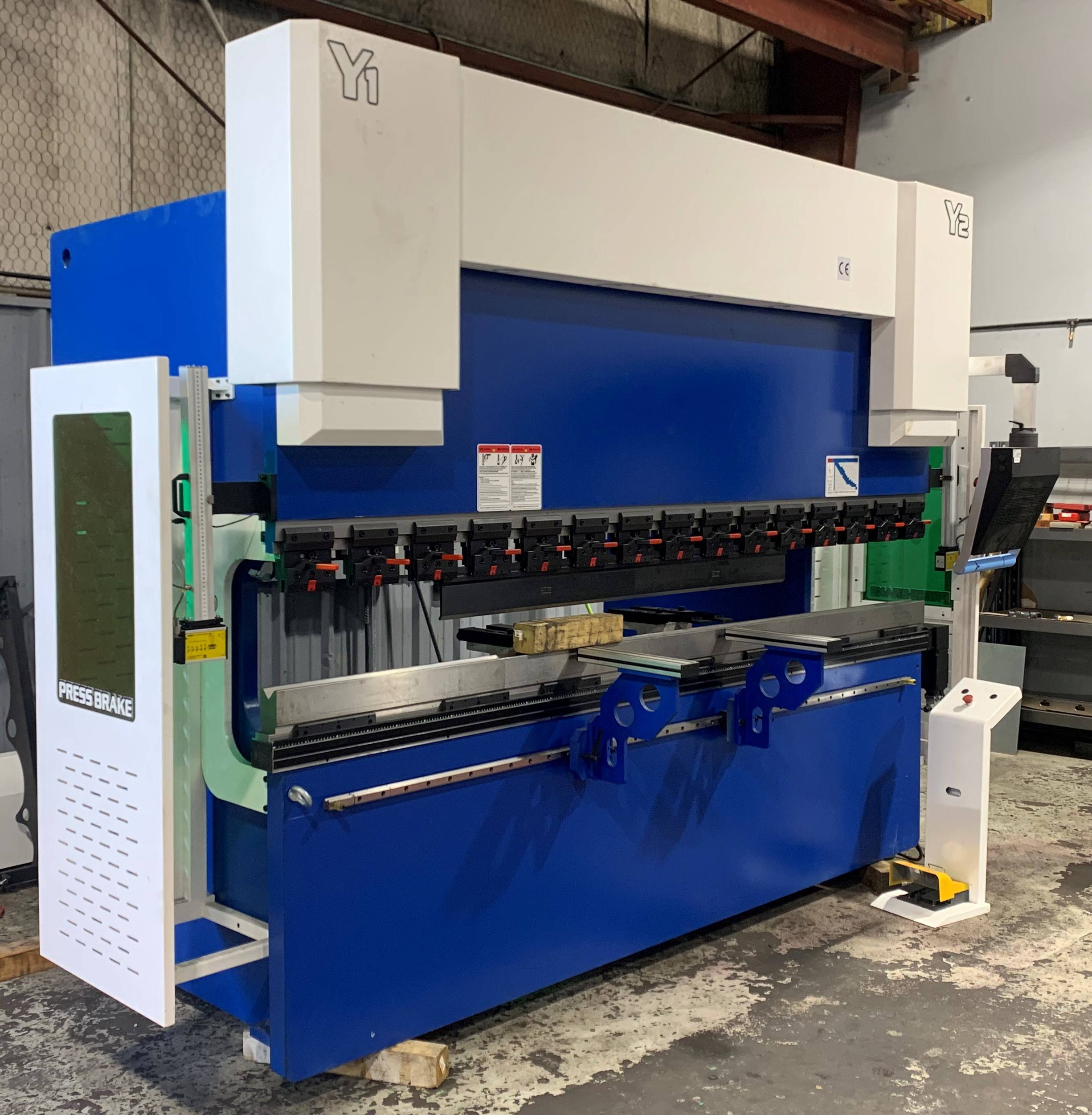 Texas Fabrication Company offers precision bending of small or large parts on our 10 ft, 120-ton CNC press brake allowing us to create repetitive high precision single or multi-bend operations.
We focus on quick turn-around times and end-to-end fabrication, while maintaining the highest quality.
We can take CAD files from you, or we can create CAD drawings for approval of your requested part.
We can then cut the parts using either our CNC plasma or laser cutters, prep the part, perform any bending operations, weld parts, and then can powder coat if needed. We have large format machines, so no project is too big or too small!
Texas Fabrication Company can not only design, cut, and bend your metal parts, signs, architectural projects, or other project needs, but we also offer welding services. We don't offer mobile welding, but welding at our fabrication facility located in Bellville, Texas.
We specialize in made-to-order projects for all your personal or corporate needs, including design, delivery, and installation. Please contact us about your project to receive a free estimate. We'll make sure all your questions are answered.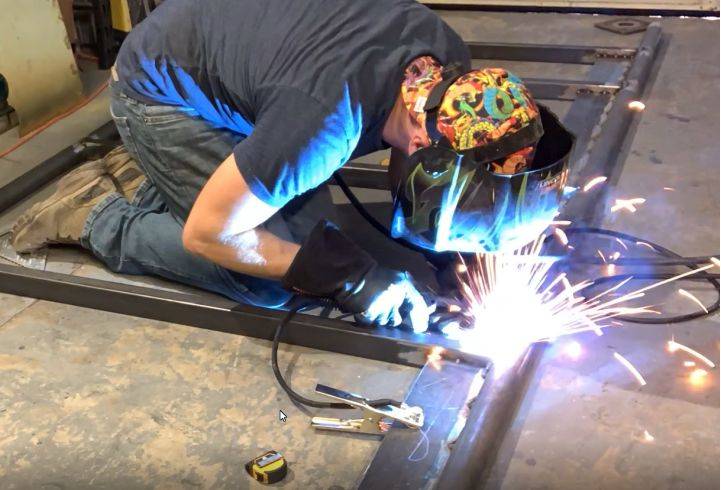 3D SCANNING, DRAFTING & CAD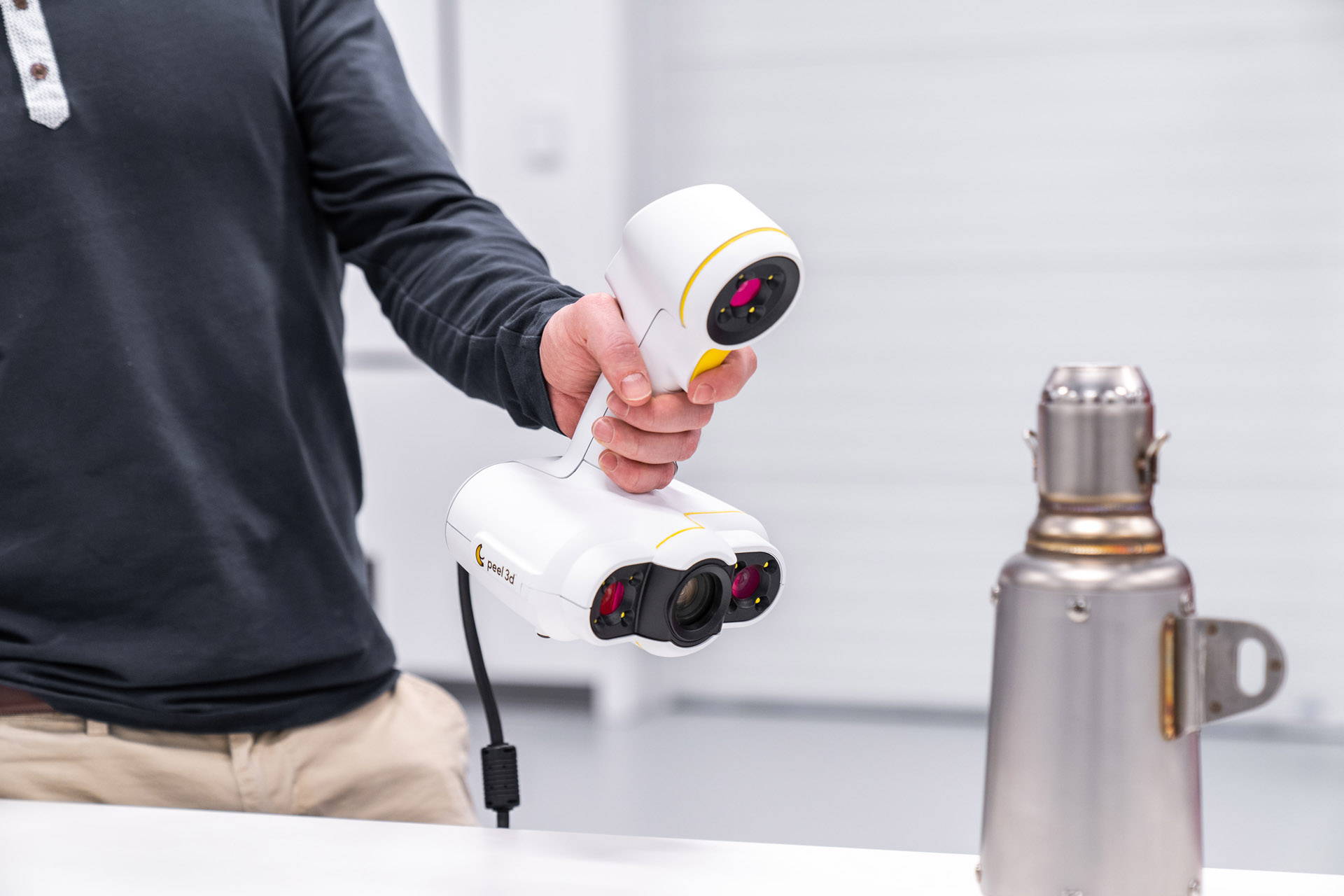 Texas Fabrication Company offers 3D part or vehicle scanning. We can recreate highly accurate digital 3D models of any physical object ready to use in CAD for product design or fitment testing. You save a lot of time by 3D scanning an object or vehicle allowing you the ability to optimize your design, reverse engineer something, test fitment, and so much more!
We also offer CAD services to help take ideas and make them into a reality. By adding 3D scanning to our CAD design services, it reduces the time to develop prototype products, lowering cost and improving speed to market.
Once your design is complete if your product is metal, we can then cut, prep, bend, weld, assemble, finish, and fulfill your products out of our warehouse. We also have a 3D printing farm that can print large quantities of parts quickly, or a CO2 laser that can cut materials other than metal like plastic, cardboard, wood, and much more! We are a full-service fabrication company!
Texas Fabrication Company has a 3D printing farm with the ability to print large quantities of products quickly or allow you to rapidly prototype your ideas or products. If you need help with CAD design, or need to 3D scan a product to reverse engineer it, we got you covered.
3D printing has revolutionized the ability to prototype products quickly and test them prior to spending money to get product injection molded. Let us help you with small or large batch jobs, or prototyping prior to spending money on building molds.
3D PRINTING & PROTOTYPING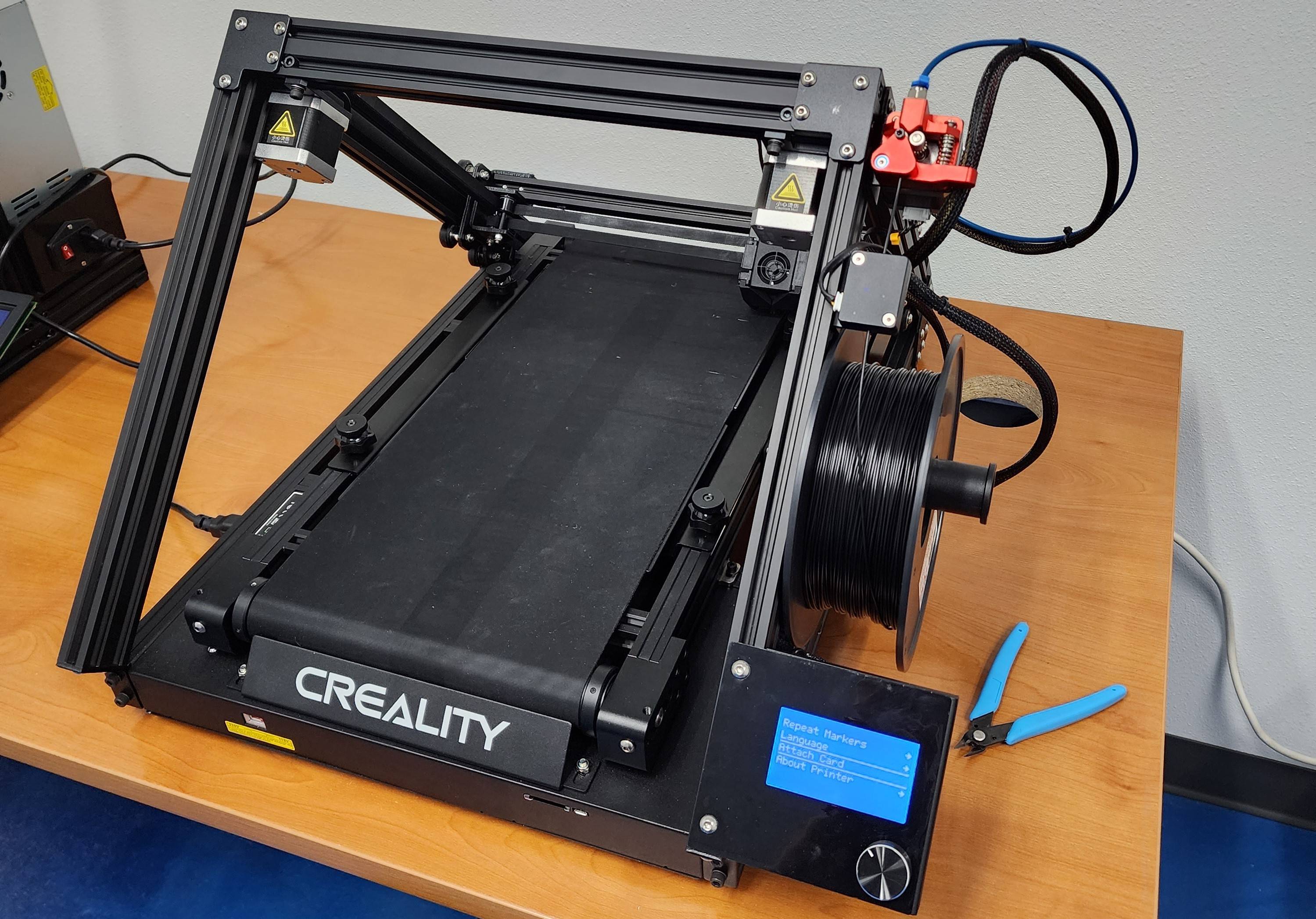 Questions?
Need a Quote? Hit us up!
Contact us at Texas Fabrication and we'll make sure all your questions are answered promptly. If you'd like a quote, please provide the project details below.